Some days you just have to be really quick... but you don't want to look like it.
Over the years I have developed a few fool proof styling ideas, make up techniques and outfits that work very well when I don't have lots of time. This is one of these looks and I want to share with you what I did.
I only had 3 hours of sleep that night because my son kept waking. So I slept as long as I possibly could and woke up 30 mins before I had to leave the house. 10 minutes are needed to dress the little guy and to eat breakfast (or "chomp down bananas because I lack time") and 5 minutes to pack my bag (wallet, diapers, keys wipes...the usual things). So that leaves me with only 15 minutes for the rest.
15 minutes left:
- First thing you should do is hop into your clothing. You can leave the house without make up if you run out of time, but not without clothing, so do that first. Here is what you need to create a trendy but simple look:
1. A longish blouse, flannel or jean shirt. Preferably with a collar.
2. A sweater, pullover or cardigan that is a bit longer.
3. Leggins
4. Comfy, but still polished looking shoes
5. A great basic jacket, leather, jean, doesn't matter as long as it fits well, and isn't too colorful, distracting etc.
6. A statement ring or necklace and a scarf.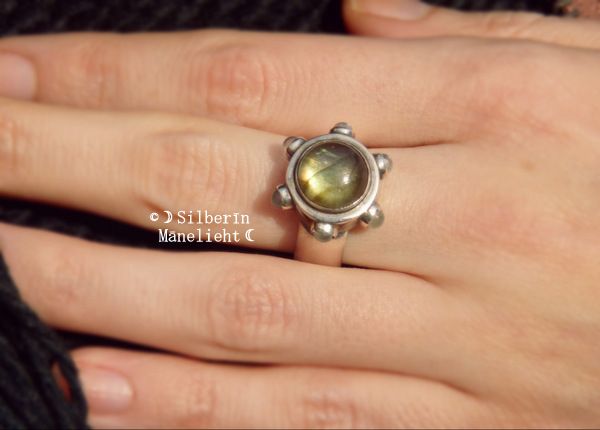 10 minutes left:
- Wash your face and moisturize.
- Apply lose powder or foundation if you prefer.
- Use a dark kohl kajal pencil and draw a thin line on the upper lid and then add another line on your lower inner eye lid.
- Apply lip balm
- When I am tired and need to be quick I wear my glasses. It took me a very long time to find glasses I like but these I wear very often. The right glasses can give you a great look. Mine are somewhat larger, slightly round Panto glasses.
5 minutes left:
- comb all your hair back and tie it into a loop ponytail using a good elastic. To form the loop you don't pull the tail all the way through. Depending on your length you can leave more or less of the loop hanging, so shorter hair will result into a smaller loop.
Wrap the ends around the base of the ponytail and leave the rest of the ends hanging (again, you will have to adjust this to your hairs length, secure with a clip and you're done!
Grab your jacket and your bag and you are good to go!
Tip: In case that still wasn't enough time take your make up and comb/ brush with you.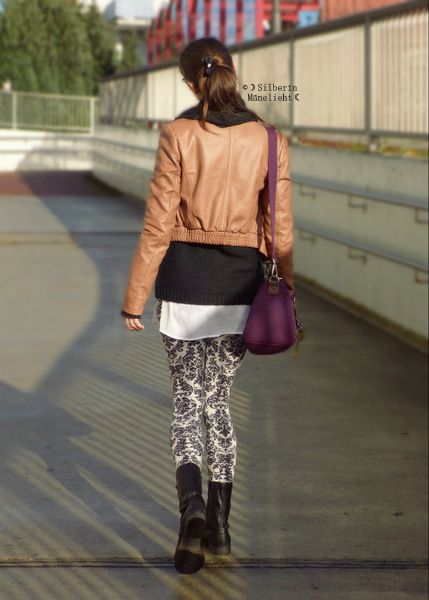 Faux Leather Jacket - Calvin Klein
Long, sheer blouse -
Clockhouse
(my vintage blouse from '97)
I have a thing for handmade jewelry and genuine gems and metals. Fashion jewelry can be nice too, but often the materials look cheap, or they don't last very long. So most often I decide to buy quality jewelry (and fewer therefore). A good place for great, unique OOAK* jewelry is Etsy. Not everyone is an actual gold smith, but you can find jewelry that is made from scratch, by actually melting metal too ;)