I wanted to create a look that is both...simple and comfortable, but also eye catching. And I find a great way to achieve this is a maxi skirt paired with something unusual like a coat, long jacket or cardi. Something that gives you a slightly ethereal look :)
This Zara coat is very versatile and I find it gives any look a bit of and edge, because it looks a bit unusual. The skirt is nice and flowy, and in this case not floor length!
Overall I think this look has a slightly Gothy touch, but was very wearable during the day.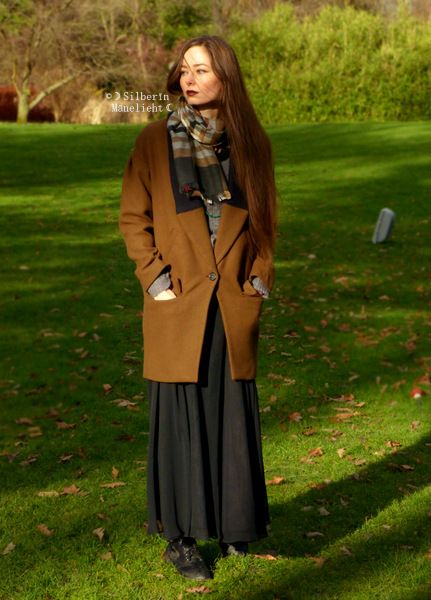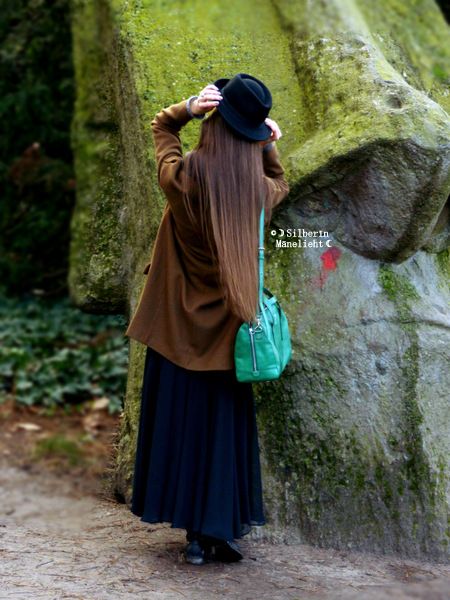 Items:
Jacket: www.zara.com
Handbag: www.Fossil.com
Skirt: Thrifted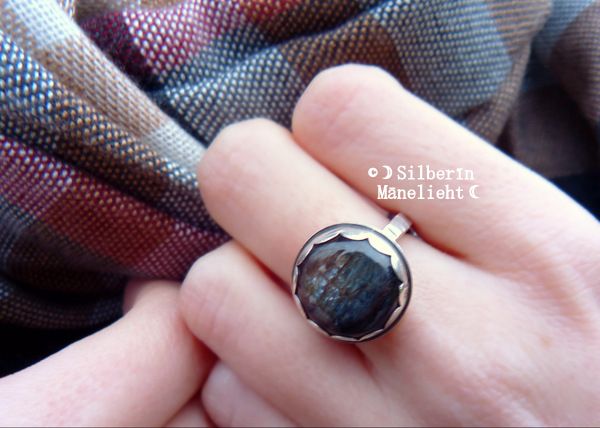 I love the look of this gemstone. It has a shimmery, dark blueish grey to silver color with a bit of brown and iridescent bits. It really does remind me of a dark moon. The finish is beautiful, the woman that crafts these is a real artist and always creates very special rings. They are always quickly sold out, so be sure to check frequently!
Accessories:
Malachite Necklace (from a local shop), and Kyanite Moon Ring from
Silver Sparrow Designs
(genuine gems and metals, handmade, ooak, artisan jewelry)
hat: local christmas fair
Scarf: http://www.c-and-a.com/
(Pictures taken at Palmengarten Park in Franfkurt am Main, which also has a lovely greenhouse cafe)