I made this with two strands of yarn actually. Multicolored wool and one strand of thin fuzzy mohair wool. You can see the mohair wool in the texture.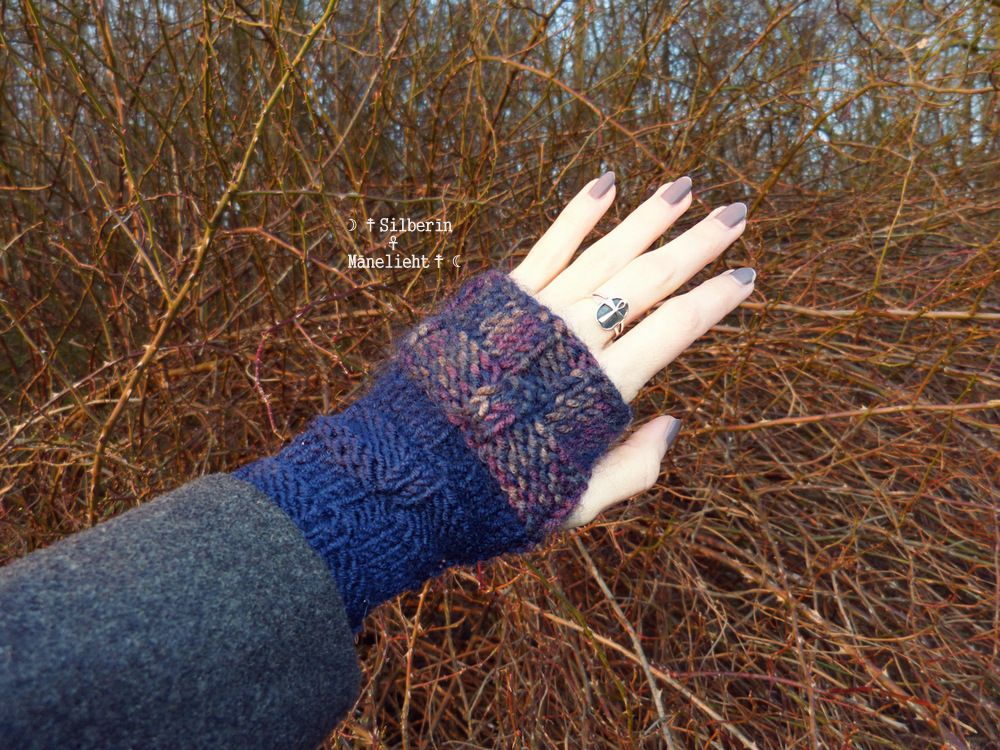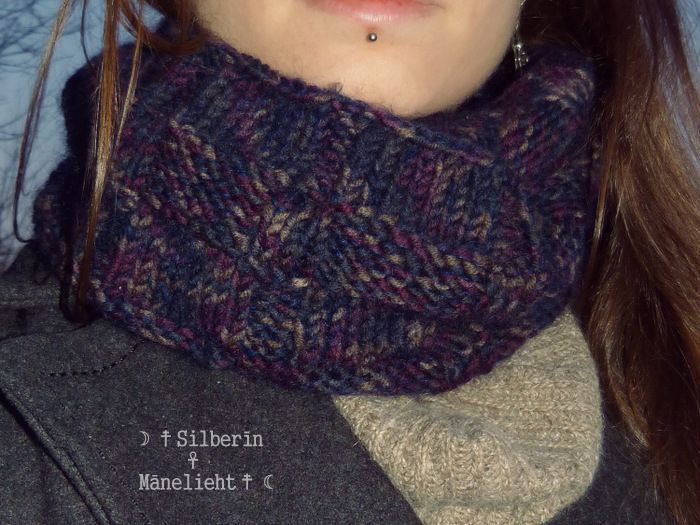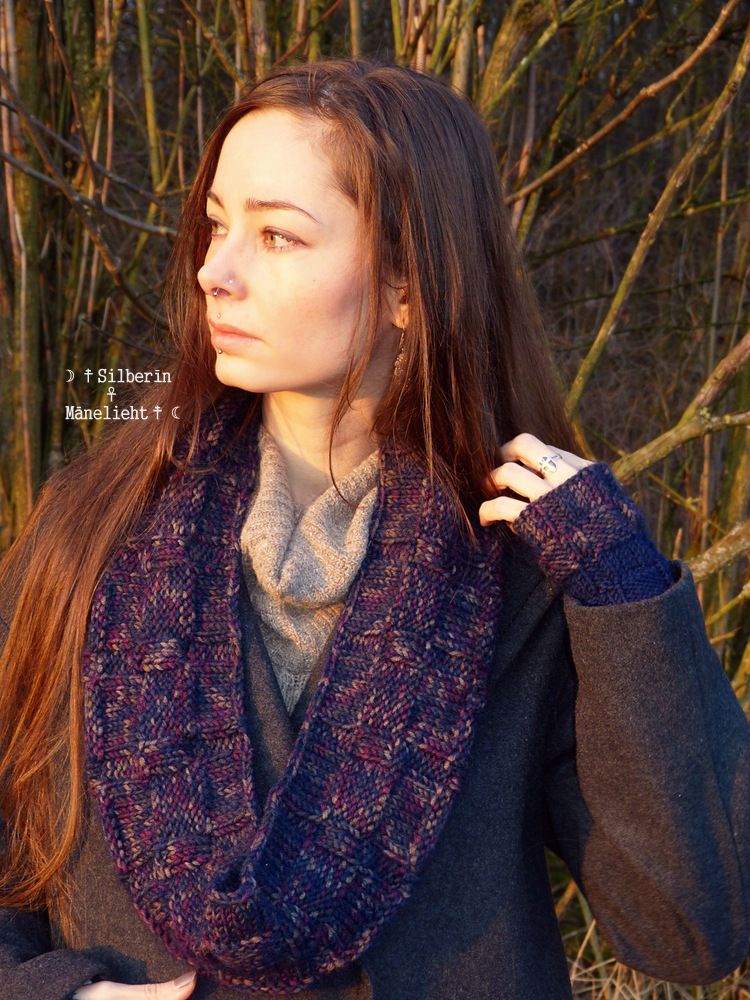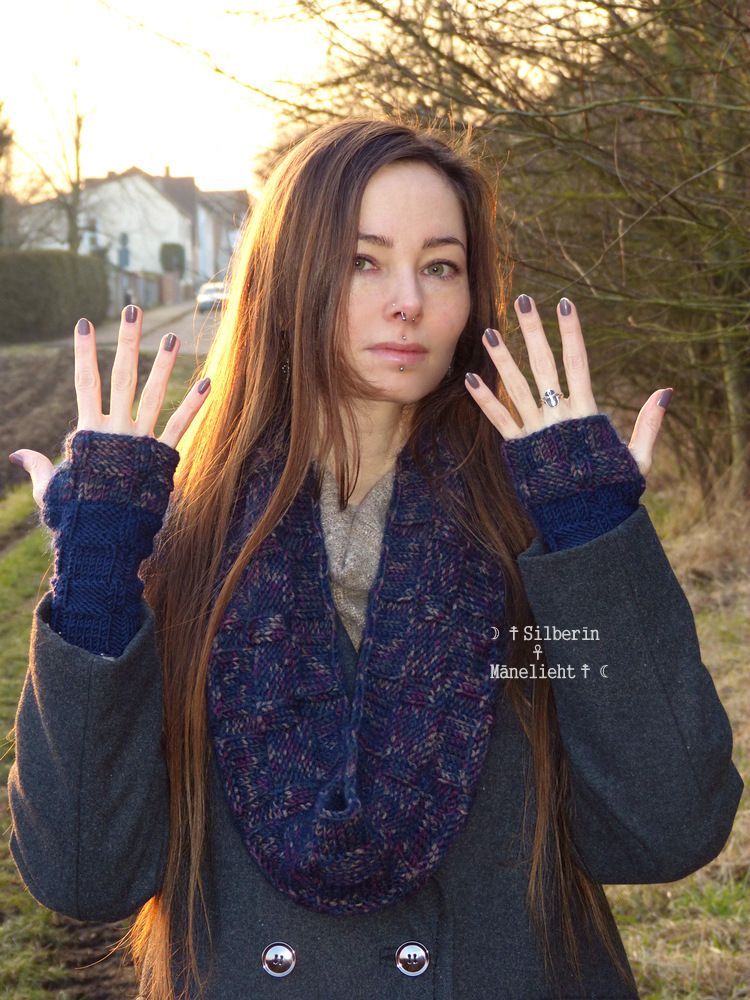 The infinity scarf wrapped twice:
I actually made a matching headband too :)
Pattern:
http://www.ravelry.com/patterns/library/college-park-cowl
I used thicker yarn but it does not change much. It will just look thicker. :) The mitts are my idea but the same principle.