My first favorite song was "memory" (Erinnerung) from the musical cats. I was only Kindergarten age, and I did not understand the meaning, but it still made me cry. And I would listen to it on tape often and feel sad.
Maybe subconsciously I understood the meaning. And I was a very emotional kid anyway ;)
For this look I revisited a place that I often return to since I found it in 2000. This castle has history dating back to the high Middle Ages. It gives a wonderful idea of what life within the castle walls looked like because the walls contain a whole town and a castle garden. Living inside these walls was likely reserved for nobility. There are several Renaissance buildings inside, a school, church and in the middle a mighty Medieval Tower overlooking the whole area.
The castle was built on high grounds, overlooking the land on one side. The well guarded side connects to the town.
In 2006 the castle gardens were looking abandoned. The stone theater looked wild and overgrown with green. When walking along the walls, you would pass grave stones of former inhabitants. There are even bridges within the castle gardens, because the gardens itself are on the lowest level. A very enchanting and unique castle in my opinion. I visit it every time I have business in that town.
The castle gardens are now open for the public and were redone.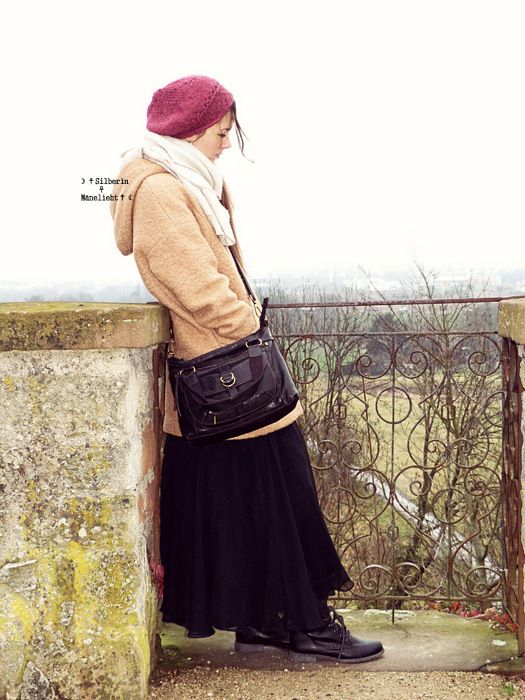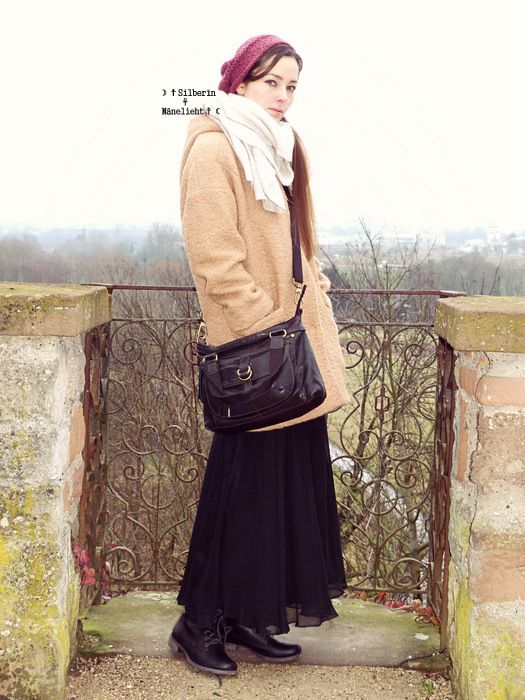 I also chose the song "memory", because memories were always important to me, even before I had created many present life memories. My grandfather was a photographer and took many pictures of me while growing up. When I grew older I began to understand why...because being able to look back with so many images really sparked my memory. Like I was able to remember exactly what I did and felt when I was very young. With this visual help, the memories really burnt into my soul, not to fade away.
I always took many photos too...but especially after his death I began to really document. Back then I was only able to take up to 36 images before having them developed. So there are countless paper envelopes of photographs...boxes full of non digital photography created by my grandfather, my family and eventually me.
When thinking of past times, past centuries, I find it a bit sad we can not actually look back with the help of photographs or even videos. It feels like much of it is lost...yet especially in the old world, we keep coming across these remnants of time, the castles, graves and old buildings and often can't help but wonder.
I know some will never see that and never wonder, but those that do often want to know more about the past. That is one reason I began Medieval Reenactment, and it was the first and only time I came across like minded people.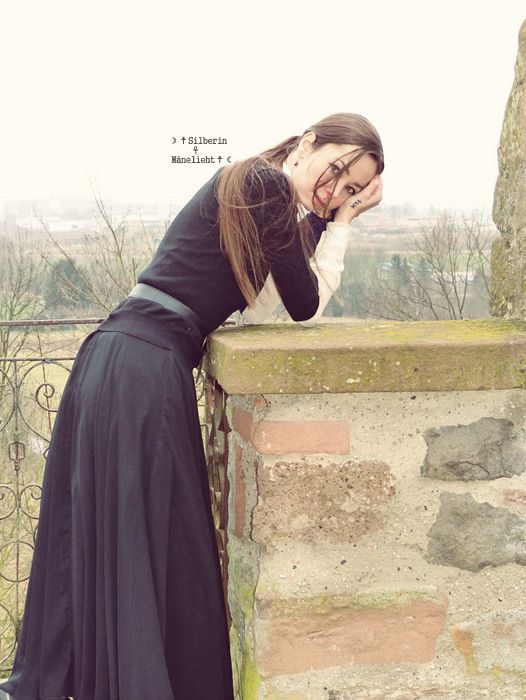 Maybe in a way I am documenting my life now in a somewhat artistic manner.
And I guess in a way it is my mind's fault that I have more memories than I can contain.
The red light, dreams and memories
Memory (Cats) Lyrics in English
See the dew on the sunflower
And the rose that is fading
I yearn to turn my face to the dawn
Turn your face to the moonlight
The meaning of what happiness is
Then a new life will begin
All alone in the moonlight
I can smile at the old days
A time I knew what happiness was
Let the memory live again
Burnt out ends of smoky days
The stale, cold smell of morning
The streetlamp dies in the cold air
I must wait for the sunrise
I must think of a new life
Tonight will be a memory too
Sunlight through the trees in summer
Like a flower as the dawn is breaking
All alone with the memory
You'll understand what happiness is
Look, a new day has begun
-----------------------------------------
The German Version is what I orginally heard then, sung by Angelika Milster. The text varies a bit so I made some notes in English to show what was changed.
Mondlicht, schau hinauf in das Mondlicht, (look up into the moonlight)
Geh ins Land der Erinnerung auf der mondhellen Bahn. (go into the land of memory)
Und wenn du dort erfahren hast, was Glück wirklich ist,
Fängt ein neues Leben an.
Träume, die Erinnerung im Mondlicht, (Dreams, the memory of the moonlight)
Lächelnd denk ich an damals, (Smilingly I think of the old times)
Als ich jung war und schön! (When I was young and beautiful)
Ich glaub, damals hab' ich gewusst, was Glück wirklich ist.
Warum musste es vergeh'n? (I think back then I truly knew what happiness was. Why did it have to fade away)
Ausgebrannte Wirklichkeit,
Von kaltem Rauch umgeben.
Doch schon ist wieder eine Nacht vorrüber,
Der Schleier wird sich heben!
Hoffnung, in mir lebt noch die Hoffnung, (Hope still lives within me)
Dass ich nicht einfach sterbe,wie die Kerze im Wind. (That I won't just die like the candle in the wind)
Wenn es hell wird, wird diese Nacht Erinnerung sein. (when daylight comes this night will be a memory too)
Und ein neuer Tag beginnt. (And a new day begins)
Sonne, die durch grünes Laub fällt,
Gleichnis für die Wahrheit.
Die Erinnerung, der die Nacht gehörte,
Verblasst im Licht der Klarheit. (the memory that belonged to the night, fades into the clear light)
Spür' mich, komm zu mir und berühr' mich!
Nimm von mir die Erinnerung, lös' mich aus ihrem Bann! (take this memory away from me, free me from it's curse)
Komm, berühr mich und du verstehst, was Glück wirklich ist.
Schau, ein neuer Tag fängt an!
This is the German performance from back then with Angelika Milster:
Und dies ist der Augenblick, eh die Nacht flieht...dass sich Atl Deuteronimus erhebt und die Katze ernennt, der das Wunder geschieht.
Dass sie wiedergeboren, ein zweites Mal lebt.
(And this is the moment, before the night fades...that Old Deuteronimus rises and names the cat that this miracle will happen to.
That she will live reborn, a second time.)
I hope everyone enjoyed this special, old and new photos, the nostalgic outfit and my thoughts about memories. We should value all of them.